Ischgl, the ski mecca of the Alps
Skiing is not just a sport. Skiing is a lifestyle! In Ischgl it is also an unrivalled experience, because Ischgl is known far beyond its national borders for unique fun on the slopes at all levels of difficulty and altitude. Immerse yourself in the deep snow-covered winter paradise and gather unforgettable memories on more than 200 km (124 miles) of slopes.
Adventure in the fun park
The snow park in Ischgl is a paradise for freestylers and jumpers. Funlines, speedlines, and bagjumps will give freestylers a run for their money. They provide you with the opportunity to prove your skills or try your first jumps.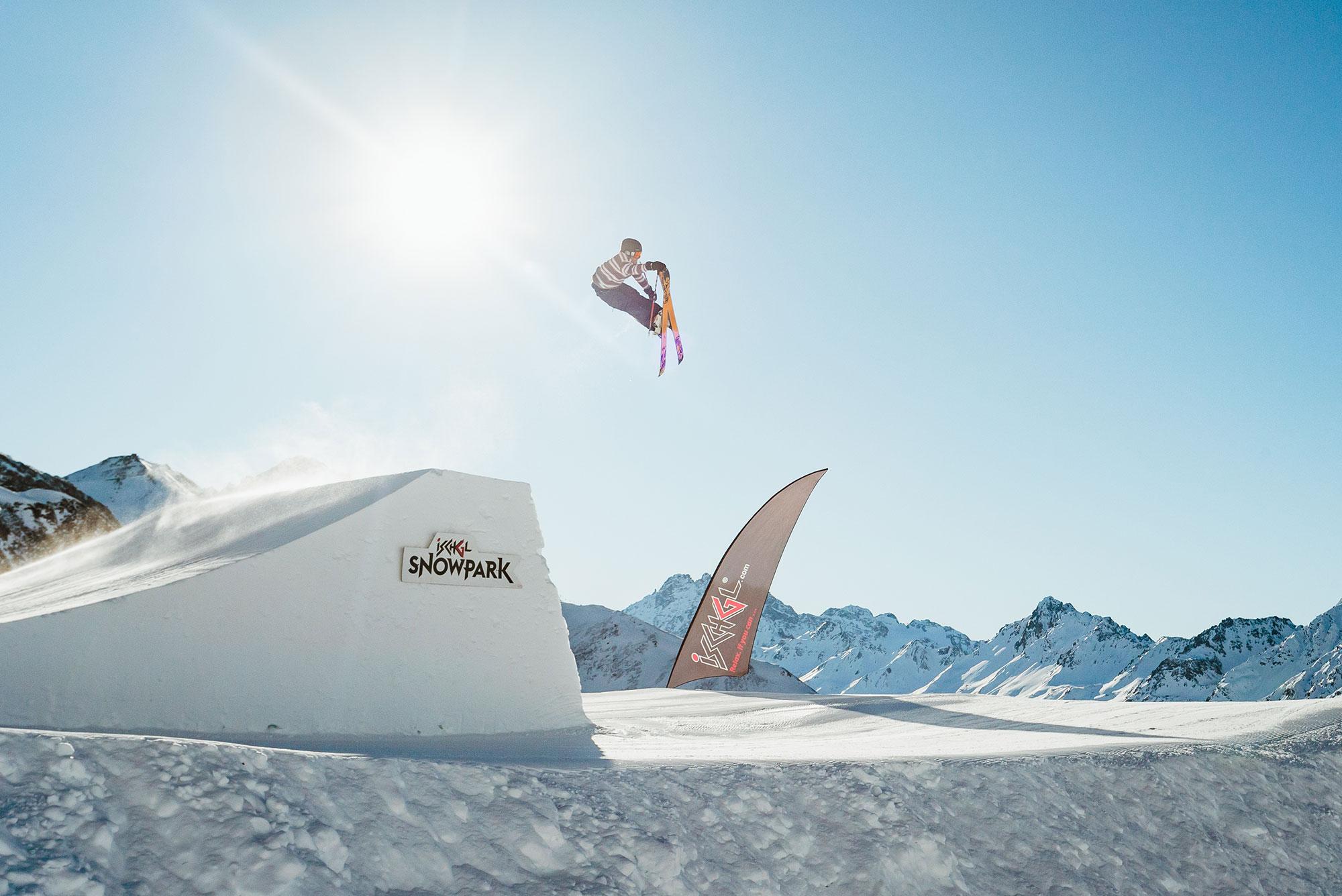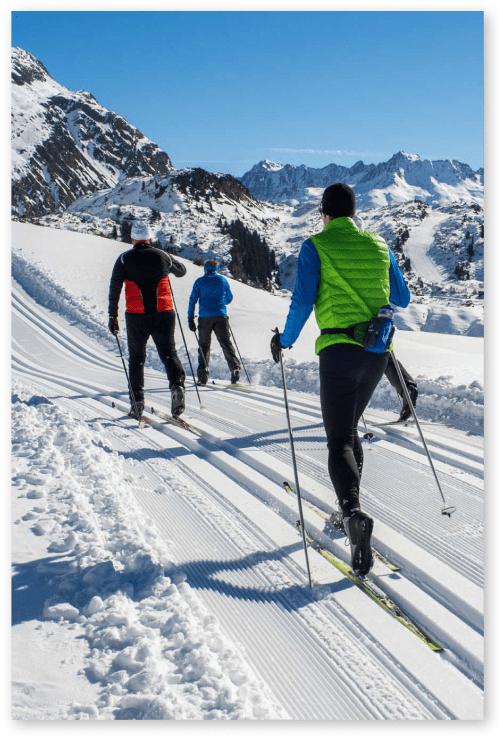 Cross-country skiing as far as the eye can see
The Nordic sport of cross-country skiing has been enjoying ever-increasing popularity for several years now. In Ischgl we have been ahead of the curve for a long time with an interconnected network of cross-country ski trails spanning 73 km (45 miles).
Exhilarating acceleration
If you've been dreaming about tobogganing under the starry sky, Ischgl is your place. The 7 km (4 miles) long nighttime toboggan run in Ischgl is one of the longest toboggan runs in the Alps. Whether you are looking for a fun adventure with the whole family or with friends, or maybe a romantic descent for two, you should not miss this experience.
Hiking through snowy landscapes
Even in winter you can go on wonderful hikes in the Tyrolean Paznaun. More than 60 km (37 miles) of winter hiking trails await you at various altitudes. Enjoy the Tyrolean winter far away from the hustle and bustle and breathe in the astonishingly clear mountain air.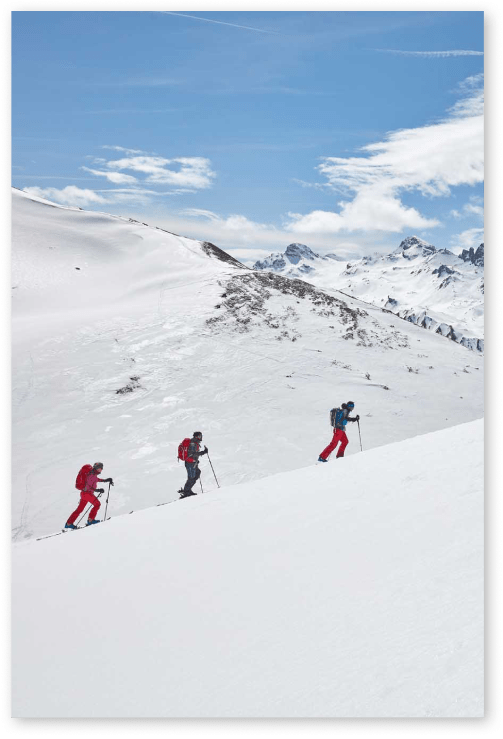 Put on your gear and strap on your touring skis. Make fresh tracks in the heavenly deep snow. Climb numerous peaks on your skis to be rewarded with wonderful views. Then enjoy unique descents down into the valley.